ARTBLOVK's Annual halloween showcase themed on the Occult, Body horror and eldritch featuring illustrators in the films, comics and games industry in Singapore.
KNOCK IT DOWN: An Exhibition on National Service presents a unique view of Singapore's conscription system, seen through the eyes of pop artist Dan Wong (A Good Citizen). Since 1967, the decision to enforce military conscription has shaped the fabric of our nation, forming a common experience shared amongst every Singaporean citizen — men and women alike.
Featuring the works of A Good Citizen, street artist EBAO, comic artist Jerry Teo, and other citizens, KNOCK IT DOWN presents a tongue-in-cheek dialogue on national service often spoken about, but never seen before.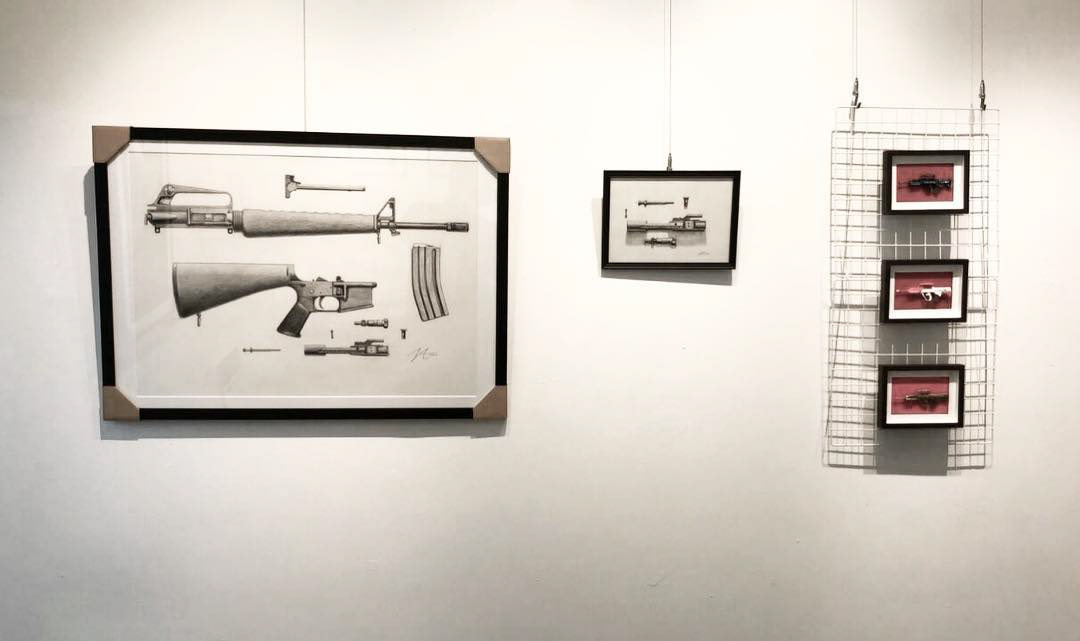 DRAWN TO SATIRE: The cartoons of Morgan Chua
Curated by Lim Cheng Tju
A tribute to the late cartoonist Morgan Chua chronicling his comic artwork in Asia and Singapore, and its impact and influence on contemporary comic artwork in the region. By Soo Bin Art int'l with Artblovk Gallery providing logistics and admin support.
OUR COMICS OUR HERITAGE (2018)
Graphic Novel showcase of Local publisher COSH Studios.
TURN ME ON: An exhibition on fetishes in collaboration with art collective Rough Trade Sessions.

Explore your deepest desires at pearls hill this February with artworks designed to rev your engines!

FOR MATURE AUDIENCES ONLY
Featuring 13 talents from the industry and all walks of life! Come see the fabulous inktober show and more than 100+ traditional works this November at Artblovk.
Bizarre, disturbing and erotic, BODY//ANOMALIES promises a
surreal experience this Halloween season at ARTBLOVK Gallery, presented for the first time by young
Singaporean artists Olive and Celia.
Heavily influenced by the Ero Guro Nansensu movement (Guro for short), a Japanese art style hailing
from the imperialist 1920s-30s and most commonly seen in modern times in horror themed comics
by luminaries such as Shintaro Kago, Suehiro Maruo and Takato Yamamoto, this heady mix of
eroticism and mutilation of the human body also represents, in a twisted fashion, liberation and
empowerment of the female form through its exploration of the base nature of sexuality without
the constraints of morality.

Breathtaking and intricate, Cute yet creepy, the artwork of FSc represents a strange frailness of the human state in ANSUZ, a collection of traditional works from the enigmatic artist FSc (Foo Swee Chin) for the first time.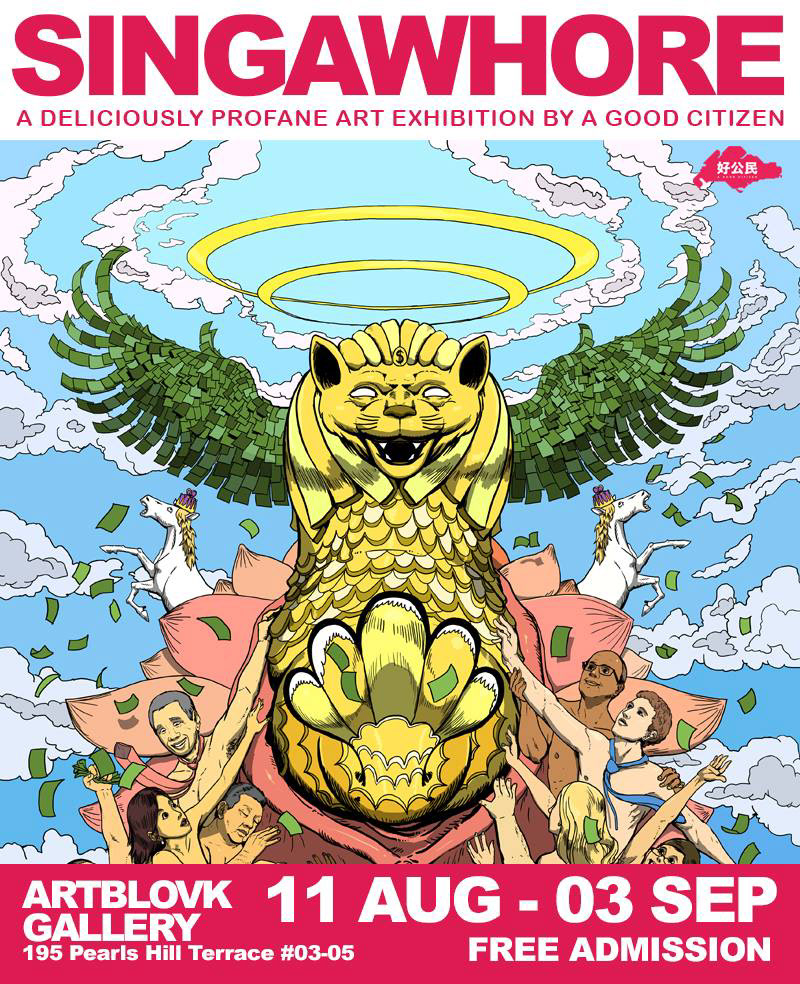 Local flavour. Global issues. The Good Citizen Movement embraces a psychedelic and wholehearted, unabashed view of Singaporean culture and identity with SINGAWHORE.
Established in 2012 and helmed by Citizen Dan, the raw energy and brutal frankness of A Good Citizen's (
好公民)
 art explores topics of politics, gender, race and religion without reservations. SINGAWHORE features a deliciously unfiltered platter of previously unseen brand new works by A Good Citizen for the discerning crowd.    
​​​​​​​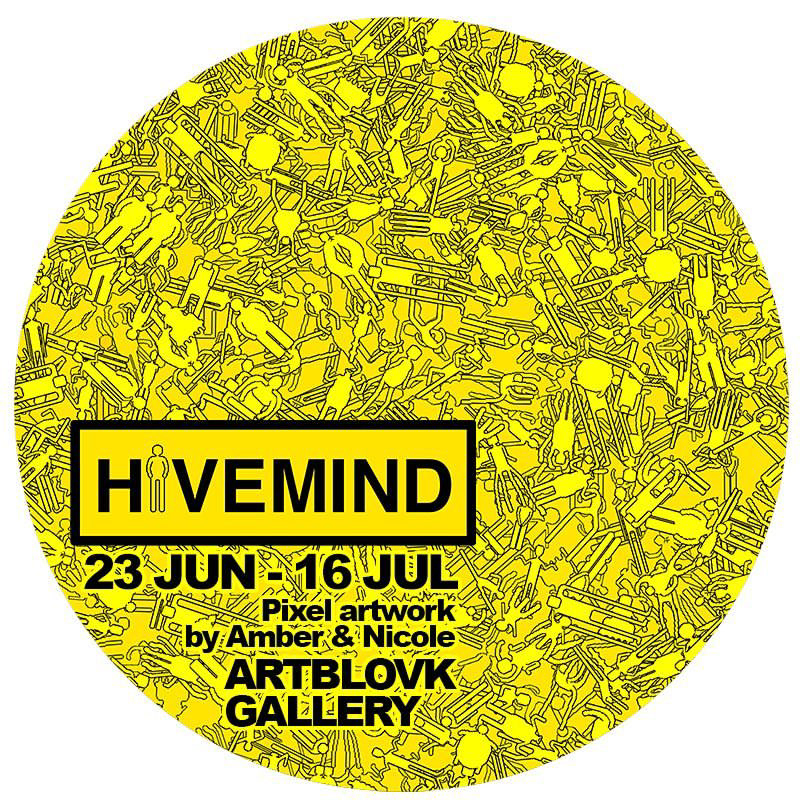 Yellow is a colour strongly associated with enlightenment and creativity, but also of danger, sickness and caution, a powerful metaphor in the experimental game concept HIVEMIND, now presented for the first time at ARTBLOVK GALLERY.
Amber Chan, a graduate from Nanyang polytechnic's School of interactive and design media and participant in the Trident School of Information Technology game project in Nagoya, Japan, collaborated with her sister Nicole, also an arts aficionado to create a work about the theme of existentialism and social commentary on contemporary society.  
​​​​​​​
ARTBLOVK GALLERY has announced its debut exhibition entitled: [Beyond the Pale: The Professional and Personal Works of Space Penguin], featuring the artworks of CDS artist Space Penguin, AKA Tan Hui Tian.
​​​​​​​
Visitors to the gallery space in Pearl's Hill Terrace will be able to view a body of works from the early 2010s detailing Space Penguin's career as a professional illustrator alongside selected personal pieces, inclusive of an exclusive artwork made for the exhibition.