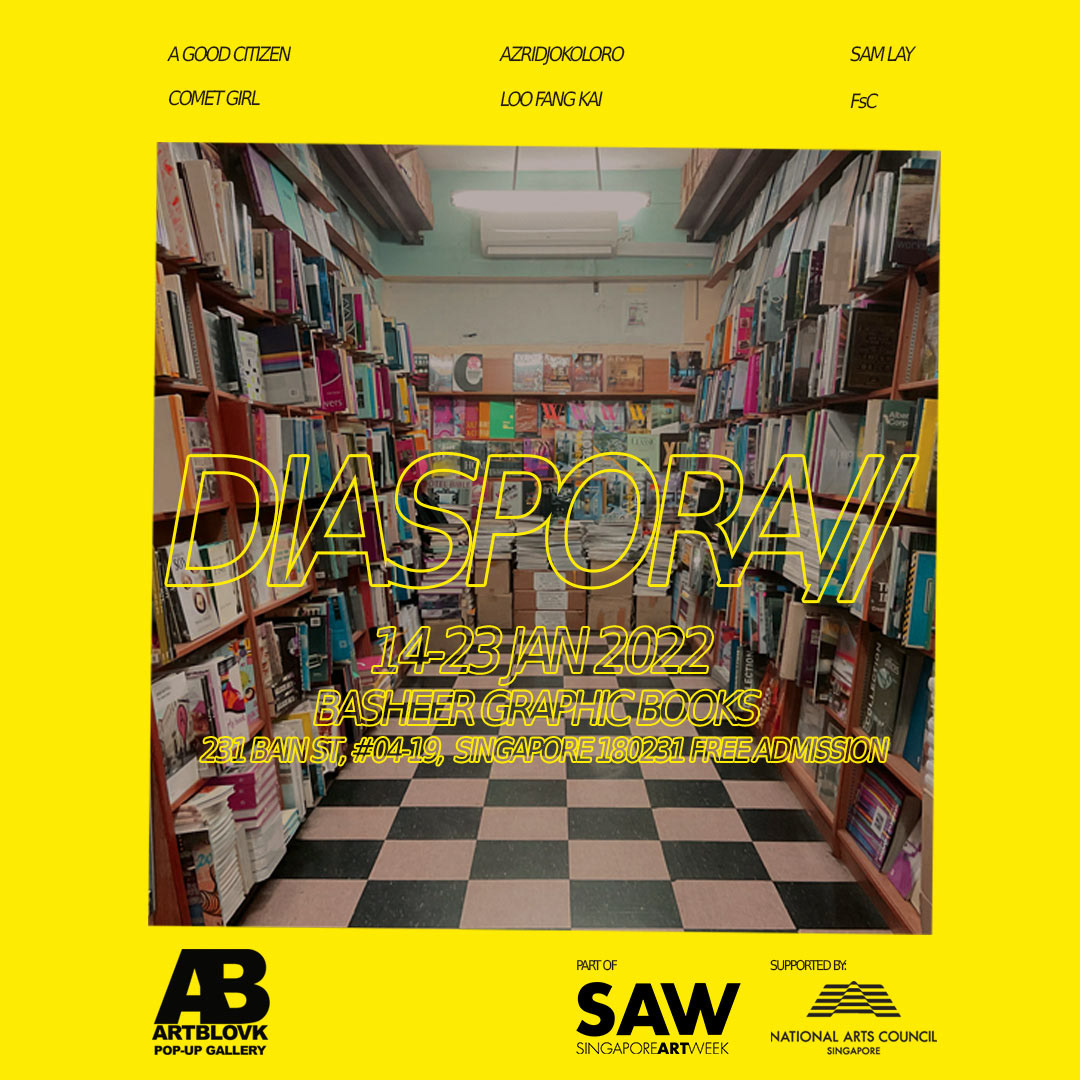 SMM (SAFETY MANAGEMENT MEASURES) AT BASHEER GRAPHIC BOOKS UPDATED 7/1/2022
- Maximum group of 5 people in the gallery space
- Please maintain safe distance of 1m 
- Tracetogether check in required
DIASPORA is a visual art exhibition helmed by Artblovk pop-up gallery and co-curated by Eddie Ching and Lim Cheng Tju. DIASPORA builds upon a narrative of the evolving conditions of visual artists in a time of turbulence and uncertainty. It is an invasion and a blurring of public and private space through art interventions. 
Featuring Illustrators and visual artists such as A Good citizen (Dan Wong), Comet girl (Cherie Sim), Azridjokoloro and other young local talents, DIASPORA investigates the movement of visual art from natural to digital territories and into uncertain spaces.
Held at Bras Basah Complex in Basheer Graphics Bookstore, #arttakesover a part of the space and invites audiences to participate in discovering art and its mediums to begin a conversation on the nature of visual art as part of Singapore Art week 2022.
Dates: 14 – 23 January 2022
Monday - Saturday: 10 am - 8 pm
Bras basah complex, 231 Bain St, #04-19, Singapore 180231
About Singapore Art Week 2022
As Singapore's signature visual arts season, Singapore Art Week (SAW) represents the unity and pride of a diverse and vibrant arts community. In its 10th edition, SAW 2022 will be a celebration of the Singapore visual arts in its decade of growth - in the practices of Singapore artists, in the formats of presentation and in the spaces these will inhabit.

SAW 2022 will run from 14 January to 23 January 2022, with over 100 events with art across the island and online, featuring new works, transnational collaborations, and virtual art experiences. Audiences all over the world can access and discover the exciting art in Singapore's arts and cultural institutions and beyond, or engage in enriching discussions, talks, public art walks and tours. A catalyst of creativity, SAW 2022 continues to be a spotlight, gathering and launchpad for the arts community in Singapore.

SAW 2022 is a joint initiative by the National Arts Council (NAC) and the Singapore Tourism Board (STB).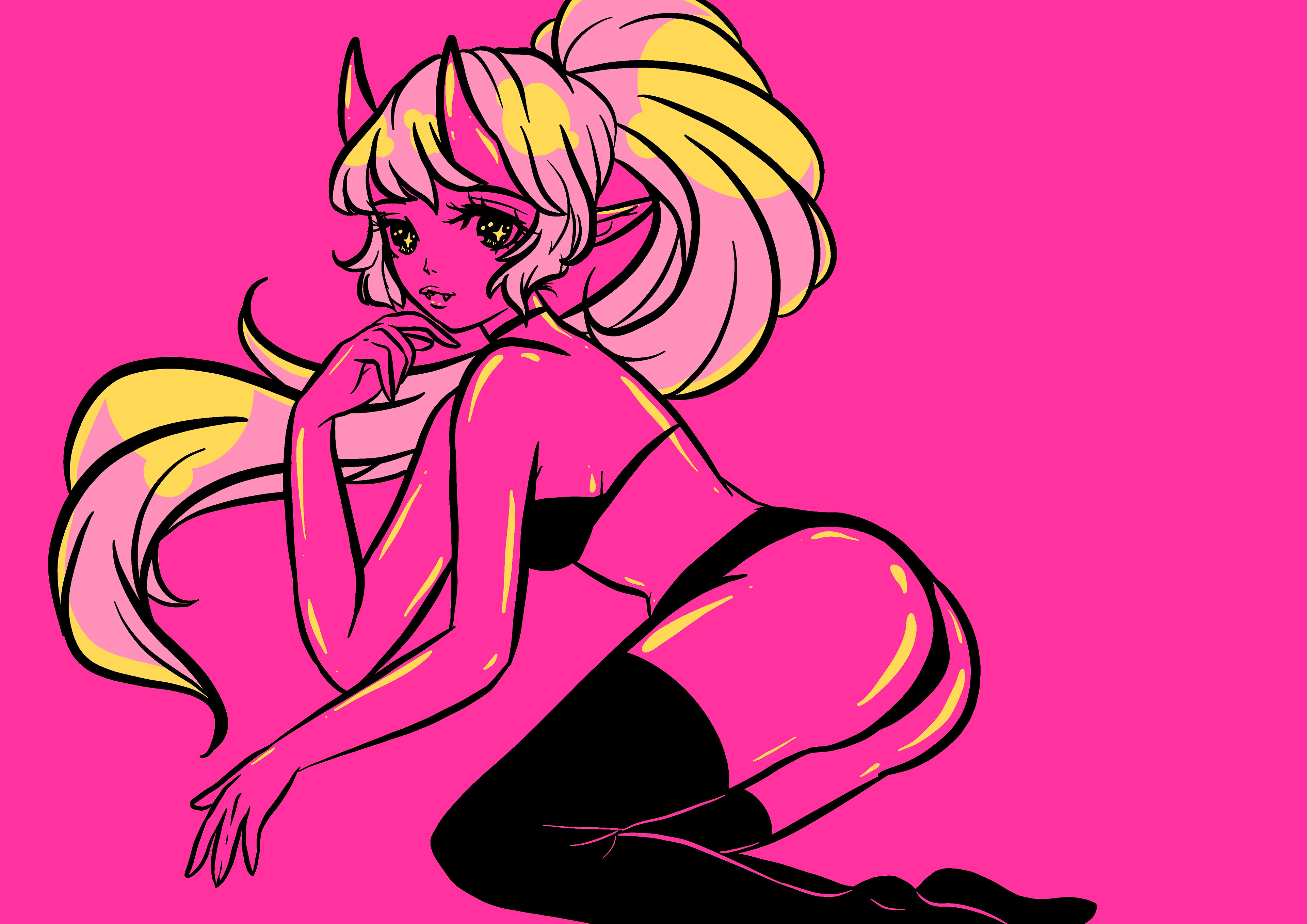 Comet Girl, Pink 1, 2021, Digital artwork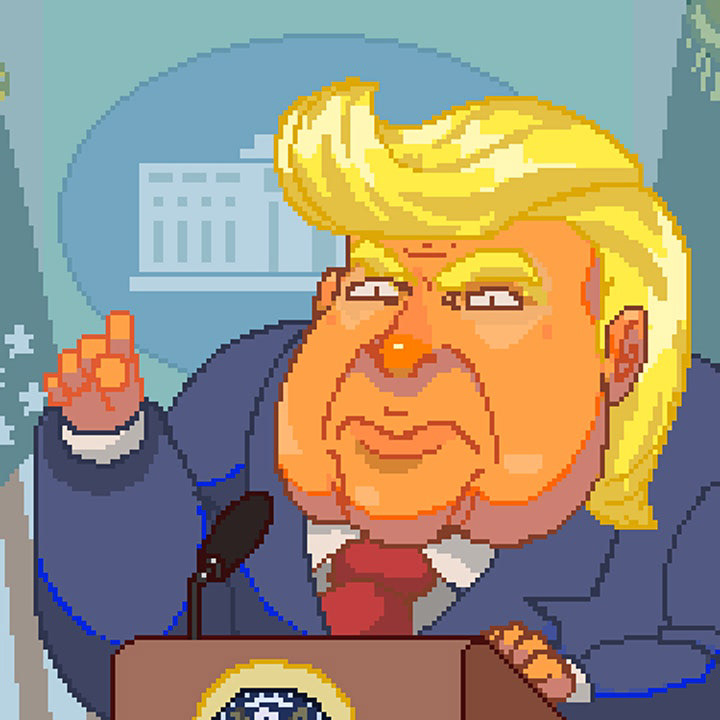 A Good Citizen, Orange man, 2021, Non Fungible Token installation (Still)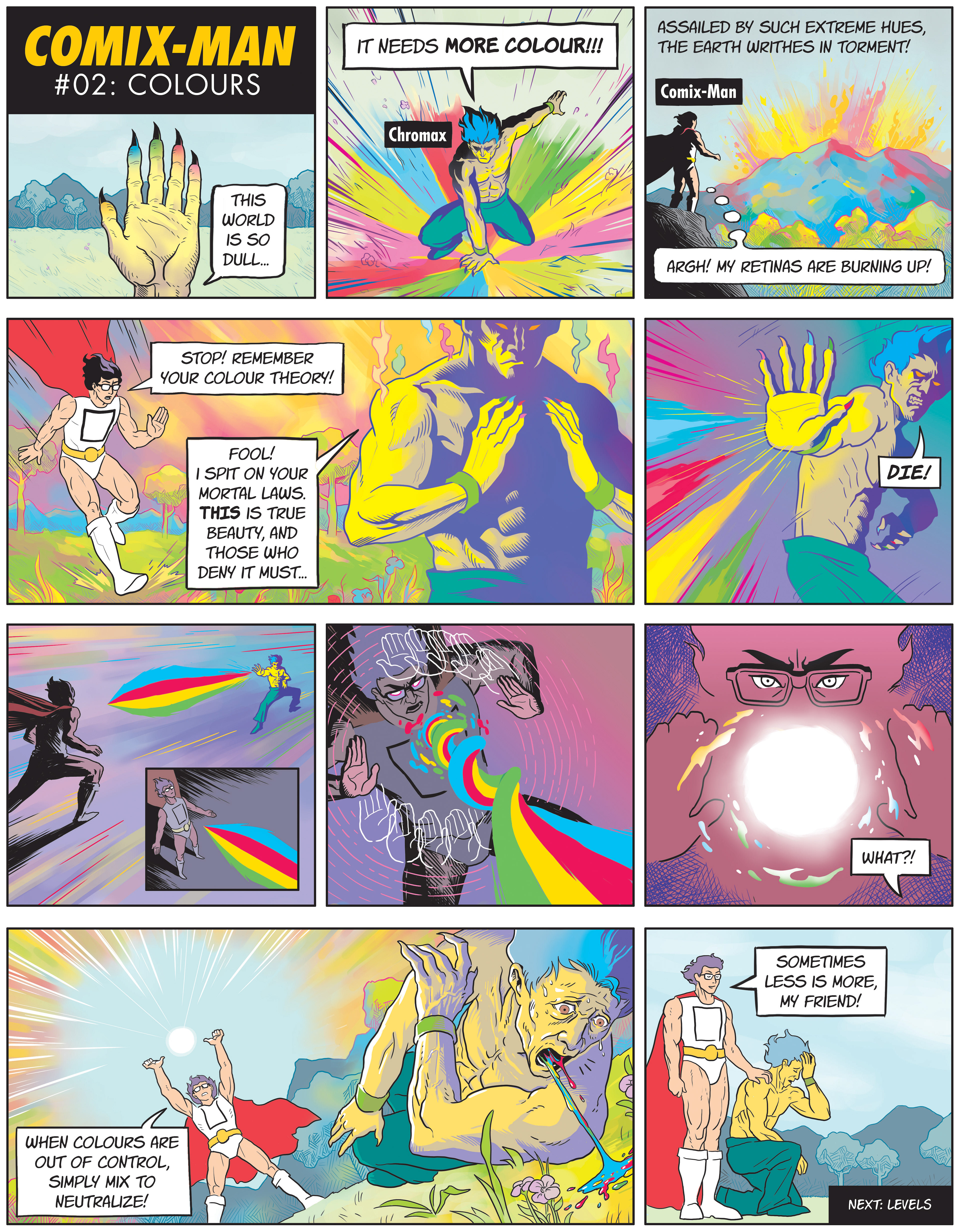 Loo Fang Kai, Comix Man #02, 2019-2021, digital artwork